Here is a pictures from our Beason's Crossing (Columbus) 1996 encampment: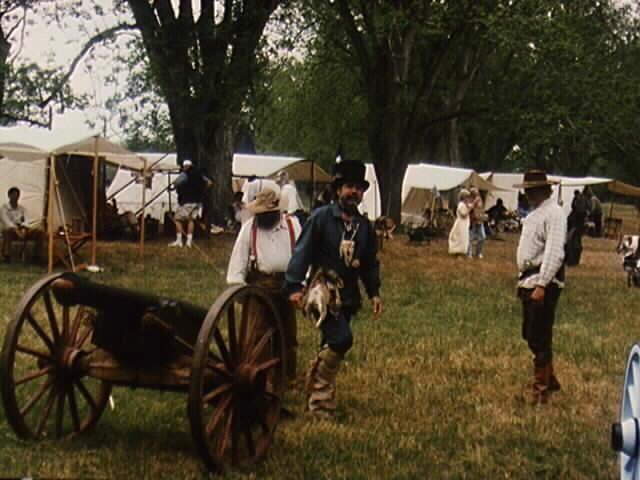 The Texas Army set up camp on the eastern bank of the Colorado River at Beason's Crossing on March 19, 1836. New volunteers arrived as the Army drilled and reorganized. But with news of Fannin's defeat at Goliad, Sam Houston ordered a retreat to the Brazos River on March 26. Bob Oakely, Charlies Yates and Early Shanks man the cannon for the amusement on the guests.
Here are some additional pictures from our Anderson 1996 encampment: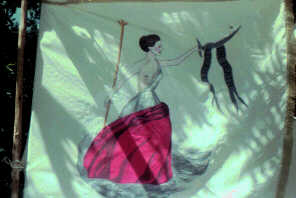 A gift from the ladies of Kentucky, Sidney Sherman's flag was carried into battle at San Jacinto.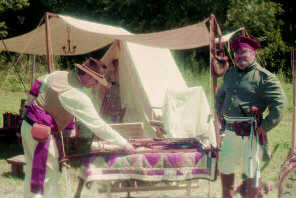 Ed Rudnick and Ed Ellis with weapons and uniforms of the period.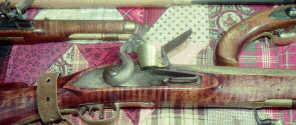 Flintlock musket with flash guard.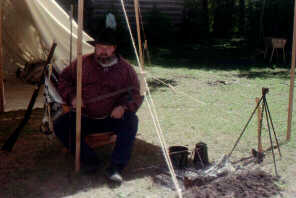 Bob Oakley demonstrates a "mean Texan look." And he's good with that tomahawk (regular issue for the original Texas Army).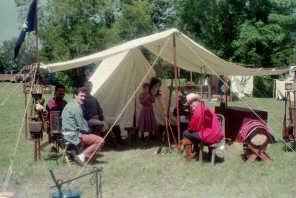 David Sunday visiting a neighbor's tent.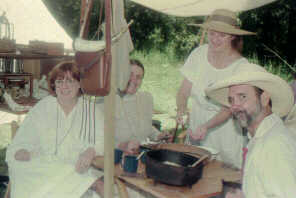 When these four get together, fowl play is a foot. Cait Pomeroy, Clarice Shanks, Pat Muston & Charlie Yates have creative minds.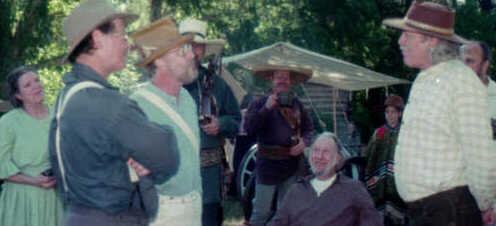 A little reenactment, an 1836 frontier trial with Terry Edwards as the accused, David Pomeroy as the lawyer representing the victim and Earl Shanks as the prosecutor. A shotgun wedding will be enacted at next year's encampment. General Carroll Lewis watches the humorous activities.
2.02.02